For Bookings +91 98421-10355 / 93843-33456
For bookings please contact us : +91 98421-10355 / +91 93843-33456 / 0457-3222555
We will give good rates with best ***Discounts***..
For payments Us Our Google Pay
Deluxe Double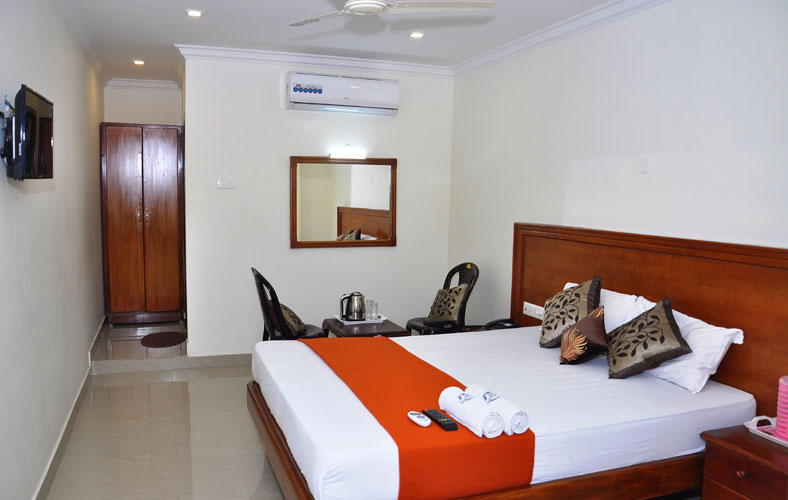 Rent: Rs. 1500
Located on the first and second floor of the historical building, at the southern side looking onto the interior courtyard, this is one of our quietest rooms…
Deluxe Triple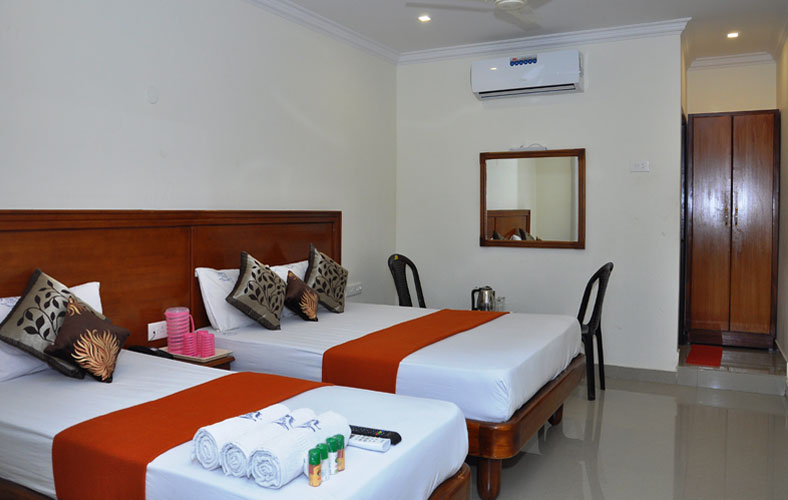 Rent: Rs. 2250
Ideal for families, our triple rooms are large enough to accommodate 3 people. They also feature full private bath and free wireless and broadband internet connection.
Bookings & Payments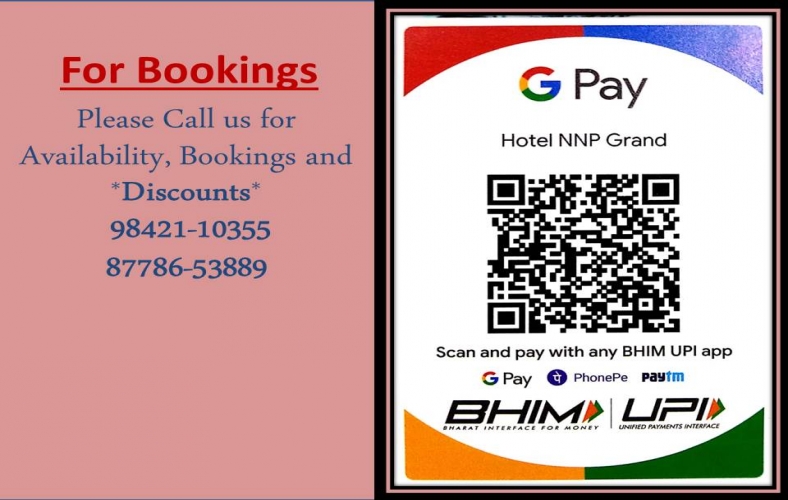 Rent: Rs. Call Us for Discount
For Bookings
Please Call us for Availability, Bookings and *Discounts* +91 98421-10355
87786-53889
WHY NNP GRAND?
We are committed to meeting and exceeding the expectations of our guests through our unremitting dedication to every aspect of our service.
We provide our guests the right ways of conveying their complaints at anytime as they wish.
We evaluate the complaints unbiased and fair manner and no charge is expected for this.
We protect the confidentiality of the guests' personal information.
We offer guests quick and efficient resolution and protect the guests rights at all times.
Hotel NNP grande Rameswaram , Each member of our exemplary hotel team is here to ensure your visit or event is perfect and pleasant.
FACILITIES
You are always welcome Rameswaram to enjoy the royal facilities over here. We are waiting to receive you and your family. Here we have everything for your convenience. We offer you and your family a luxurious holiday in stay that you will love because you are safe as in your home.